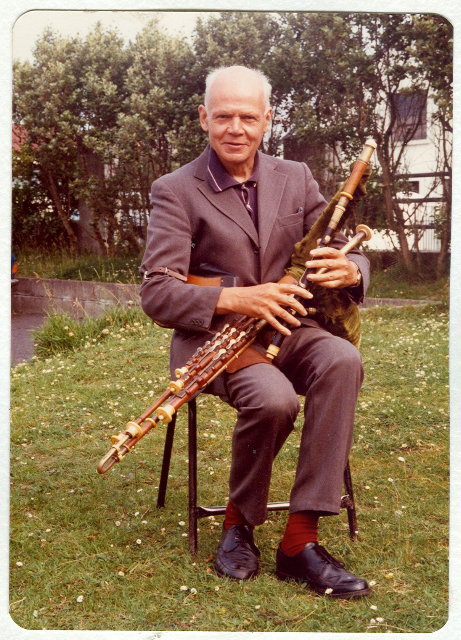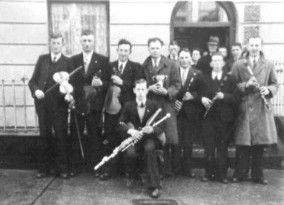 Seán Reid was born in Castlefin County Donegal in 1907 but spent most of his life in Ennis, County Clare where he was assistant county engineer responsible for water and sewage. Some of his earlier years were spent near Dungannon in County Tyrone. He graduated a B.Sc. in civil engineering from Queen's University Belfast in 1931. Seán was leader of the Tulla Céili Band from 1947 until the mid sixties. His interest in traditional music is legendary as was his kindness, generosity and help to many musicians, beginners and masters alike.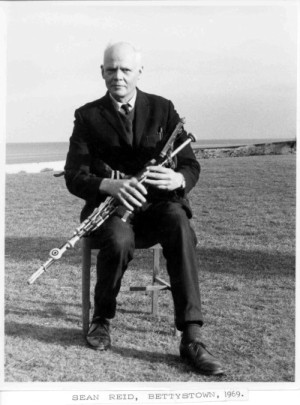 Seán played with many of the greatest traditional musicians at one time or another, to name a few; Joe Cooley, Paddy Canny, P.J. Hayes, Peter O'Loughlin, Bobby Casey, Martin Talty, Martin Rochford and Willie Clancy. When Johnny Doran lay on his deathbed Seán organised a benefit céili at Quilty Co. Clare for Johnny and his family. When he last visited O'Mealy he found him in unfortunate circumstances and sent him a few bags of coal. He ordered from Leo Rowsome the best set of pipes he could make and these are now played by Liam O'Flynn. He was a friend of the famous piper Brother Gildas and so had a direct link with the old timers back to Fraher in the late 18th century.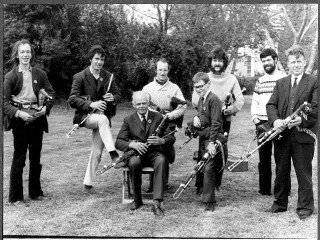 Seán collected pipes around the countryside at a time when there was little interest. Most of them he gave away and often for nothing, providing he saw a keen interest or talent. A fine set made by Colgan he gave to Jimmy O'Brien Moran. There was great sorrow among all who knew him when he passed away untimely in 1978.